Reviews
Luxury Black credit card full review
If you're looking for an extravagant credit card with top-tier benefits and rewards, the Luxury Black card might be perfect for you. This review will show you how much this product can make you enjoy the best that life has to offer!
Luxury Black credit card: made to fit your lifestyle.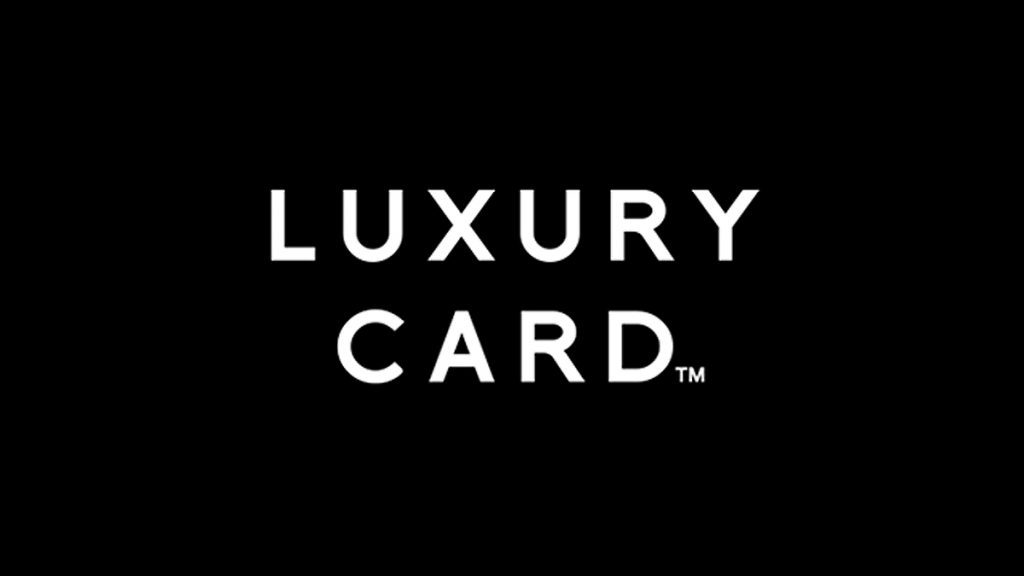 If you're a Luxury Cards enthusiast who enjoys premium travel benefits and high-profile products, then this Luxury Black card review was made for you.
The Luxury Black can be considered the middle child of all Luxury's cards. It doesn't charge an annual fee as hefty as the Gold option. It's also not as accessible as the Platinum alternative. However, are the perks included in the Black card worth its annual $495 charge?
Below, we'll look over everything this product offers its cardholders, including its main features, benefits, and drawbacks. That way, you can decide if the Luxury Black is the right credit card for you. Want to see more? Keep reading!
Credit Score
Good – Excellent
Annual Fee
$495 ($195 for each additional user)
Regular APR
14.99% variable
Welcome bonus
None
Rewards
2% value airfare redemptions;
1.5% value for cash back redemptions;
24/7 Luxury Concierge Services;
VIP Luxury Card Travel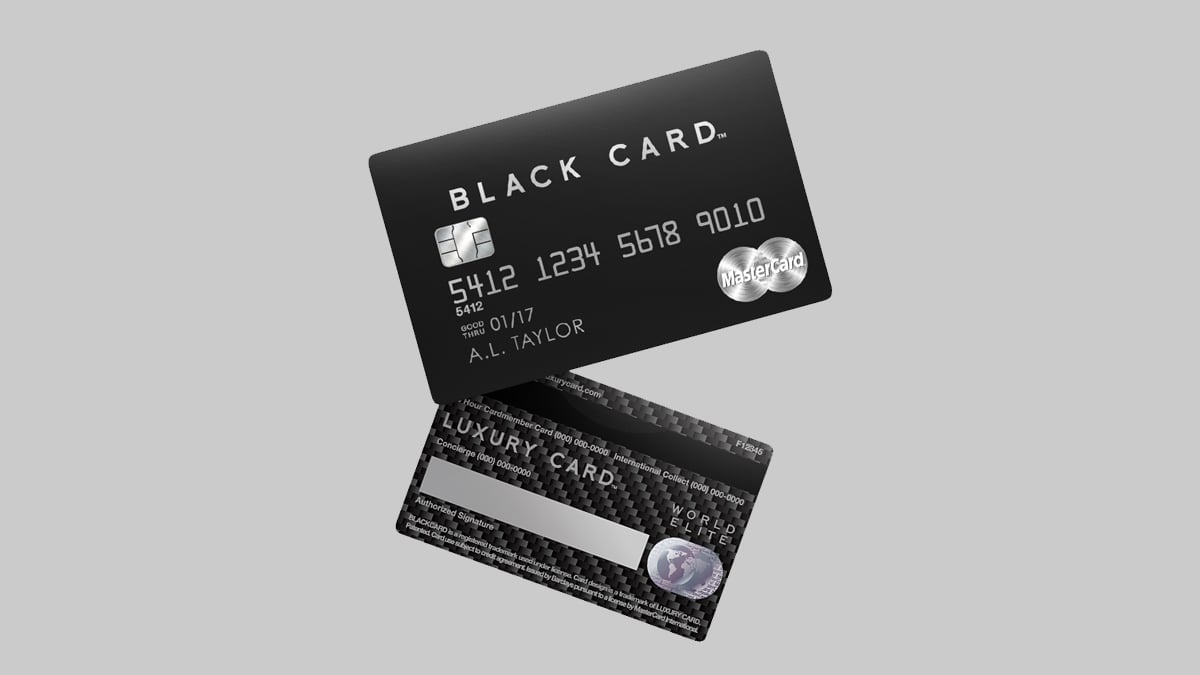 Learn the application process for your very own Luxury Black card!
How does the Luxury Black card works?
Issued by Barclays Bank Delaware, the Luxury Black card has a Mastercard Signature and is widely accepted worldwide. It's constructed on a PVD-coated stainless steel front and, like all other Luxury Cards, weighs impressive 22 grams.
This product's annual fee is $495, with an additional $195 for each added user. Which is pretty steep if you can't maximize your earnings. However, the annual rate is countered by a 0% intro APR for 15 billing cycles on balance transfers made within the first 45 days of card membership.
The Luxury Black provides some interesting perks for those looking for travel-related benefits. You get 2% value cash back for airfare redemptions in every purchase you make. There is also a 24/7 concierge service, a $100 annual airline credit, and generous rewards with the Luxury Card Travel program.
Luxury Black even offers bonus points for everyday use, like 1.5% cash back value per dollar spent. You can redeem your points in statement credits or even money deposited directly into your bank account.
You will be redirected to another website
Luxury Black credit card pros and cons: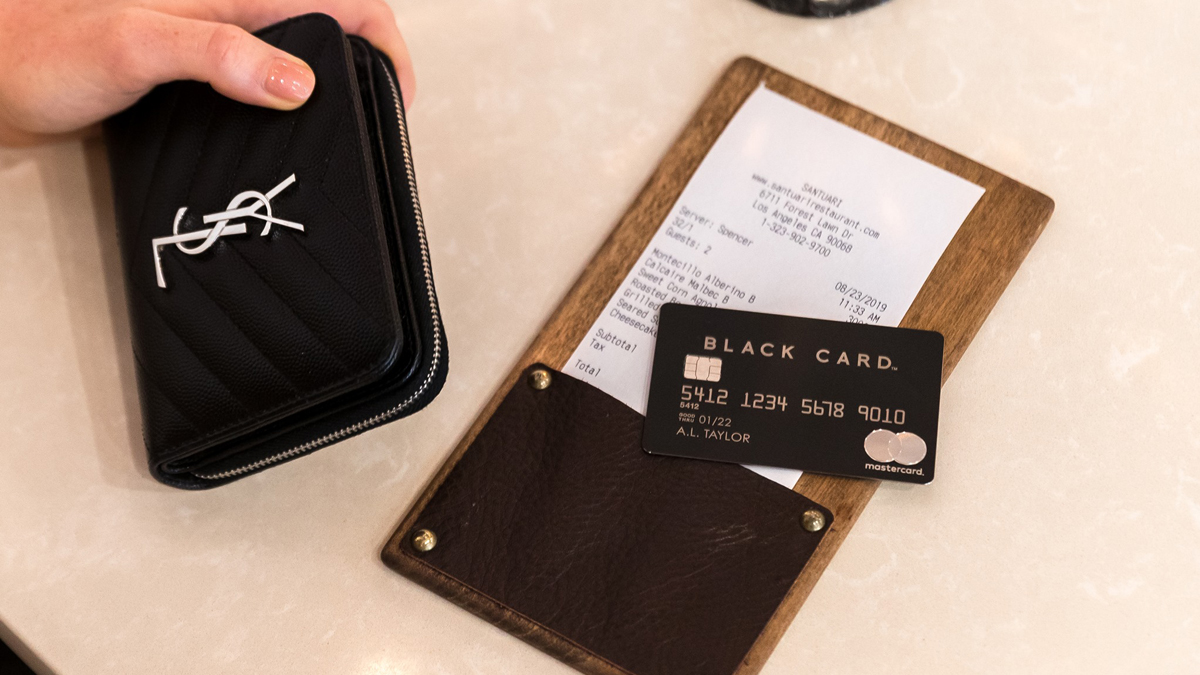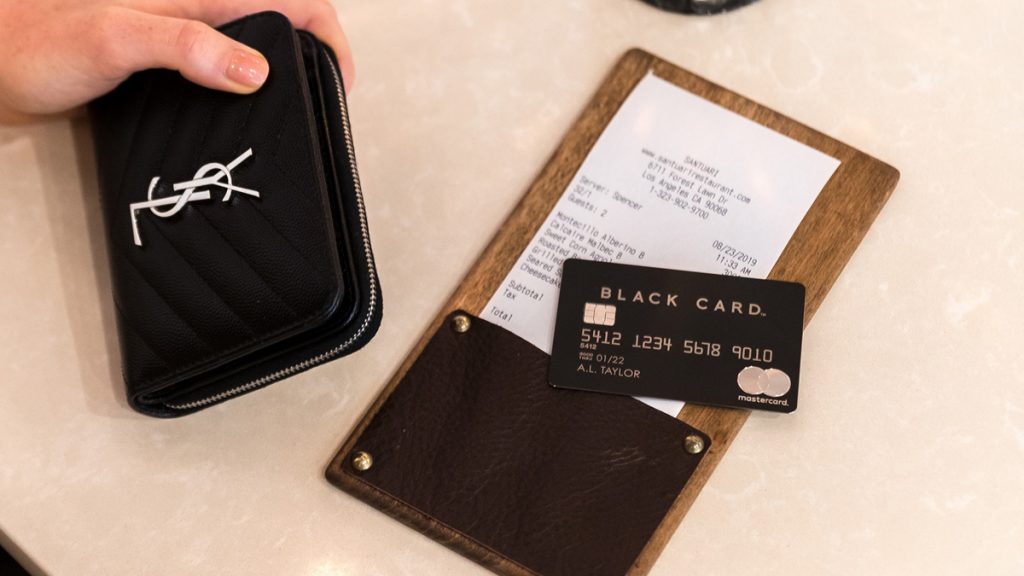 The Luxury Black card was made for big spenders. It offers no welcome bonus, and its annual fee is only worth it if you use the card on every purchase you make to maximize its rewards points.
It provides exciting perks for frequent travelers who enjoy prime-rate services everywhere they go. If you only look at that front, the rates this card charges are on par with every other premium travel-related card out there. But if you're just an occasional jet-setter, you might want to look elsewhere.
See the benefits and drawbacks below in our Luxury Black card review.
Pros
Luxury Card Travel program;
2% value for airfare redemptions;
1.5% cash back value for every purchase;
0% intro APR for 15 billing cycles;
24/7 Concierge services
Cons
Hefty annual fee;
No sign-up bonus;
Requires an Excellent credit score.
Does my credit score need to be good?
Pretty much every credit card in the market with travel-related perks as their primary benefit requires a credit score between Good and Excellent for new applicants. The Luxury Black card is no different. Your FICO score should be anywhere between 690 and 850 to make you eligible for this product.
Want to apply for the Luxury Black credit card?
Now that you know what this card can do for your lifestyle, how about applying for one? The application process is fast and easy. Follow the link below, and we'll teach you how to request your very own Luxury Black card today!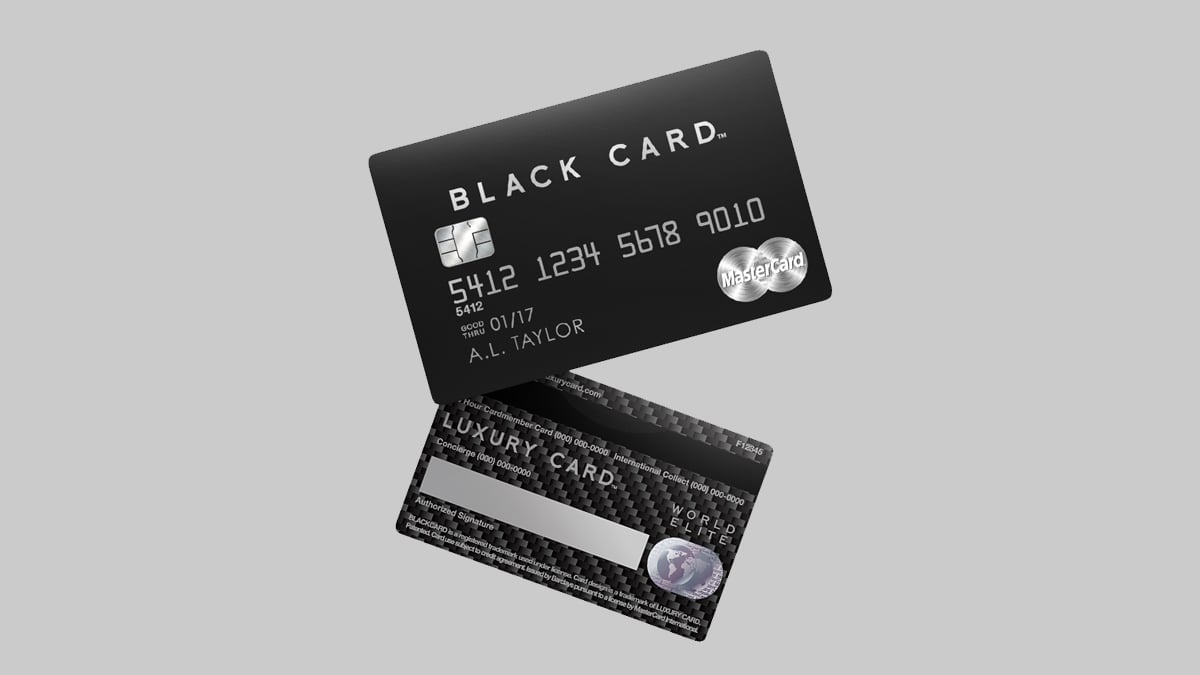 Learn the application process for your very own Luxury Black card!
About the author
Aline Barbosa